Fear of the Unknown
www.cancersupportglv.org • 610-861-7555
Fear of the Unknown
My oncologist recently told me after routine bloodwork that my tumor markers have gone up. I immediately thought that my medicine had stopped working, but my doctor reassured me that the elevated levels could be for many reasons.
Now I play the waiting game: next month's bloodwork. Then I'll know if my current treatment will change. And as I wait, the fear hits me: the fear of the unknown—whether it's cancer or COVID-19. What will the future bring?
The fear of the unknown can sometimes be difficult to describe because this fear is nothing more than a mental obstacle. It's not really there because that future hasn't arrived yet. We can plan for the future, but we shouldn't fear it.
Fear of the unknown often curbs our ability to perform to the fullest. Sometimes, we choose to run from the situation, even if we know we'll lose certain opportunities or worthwhile experiences. I've done this—run from a situation—even when I know I shouldn't. Sometimes I'm afraid to try something new like joining an online program. So, I talk myself into being brave, and later discover there was nothing to worry about.
How do you handle the unknown? What did you do when you were first diagnosed with cancer? What do you do amid the uncertainty of COVID-19?
I do three things when fear of the unknown haunts me:
1-In my Gratitude Journal, I write down every concern I have about the event and its outcome. Writing it down helps  me confront it, process it, and compartmentalize it. In short, I educate myself.
2-In my Gratitude Journal, I also focus on the positive. I do this by visualization.
3-Finally, I gather my tribe around me to distract myself with girl talk, shopping trips, walks, and, if all those fail, find a way to laugh.
Yours,

Amanda Buss, executive director

P.S. Still home & need support? Join an online support group, call 610-861-7555. It's not scary!
---
Save These Dates
As the COVID-19 situation changes, we're updating our plans so we can serve our members.
Newcomers: Let's meet by phone or online. Call 610-861-7555 or email [email protected] to take part in our orientation.
Current Groups: Current group meetings are still on—by virtual meetings. Call 610-861-7555 or email [email protected] for the details.
Outings & Parties
CANCELLED – Boutique at the Rink-Sadly, for the first time in its 45 year history, the Boutique at the Rink will not be held this year. Due to restrictions caused by the COVID-19 virus and our desire to do our part in keeping our volunteers and patrons healthy, we have canceled the Boutique that was scheduled for this May. We thank the community and our sponsors for their continued support, and we hope to be able to resume the Boutique in May 2021.
RESCHEDULED – Charles B. Patt, Jr. Golf Tournament-Mon., Oct. 26, 10:30 am

RESCHEDULED – Dragon Boat Festival-Sat., Aug. 22, 8:30 am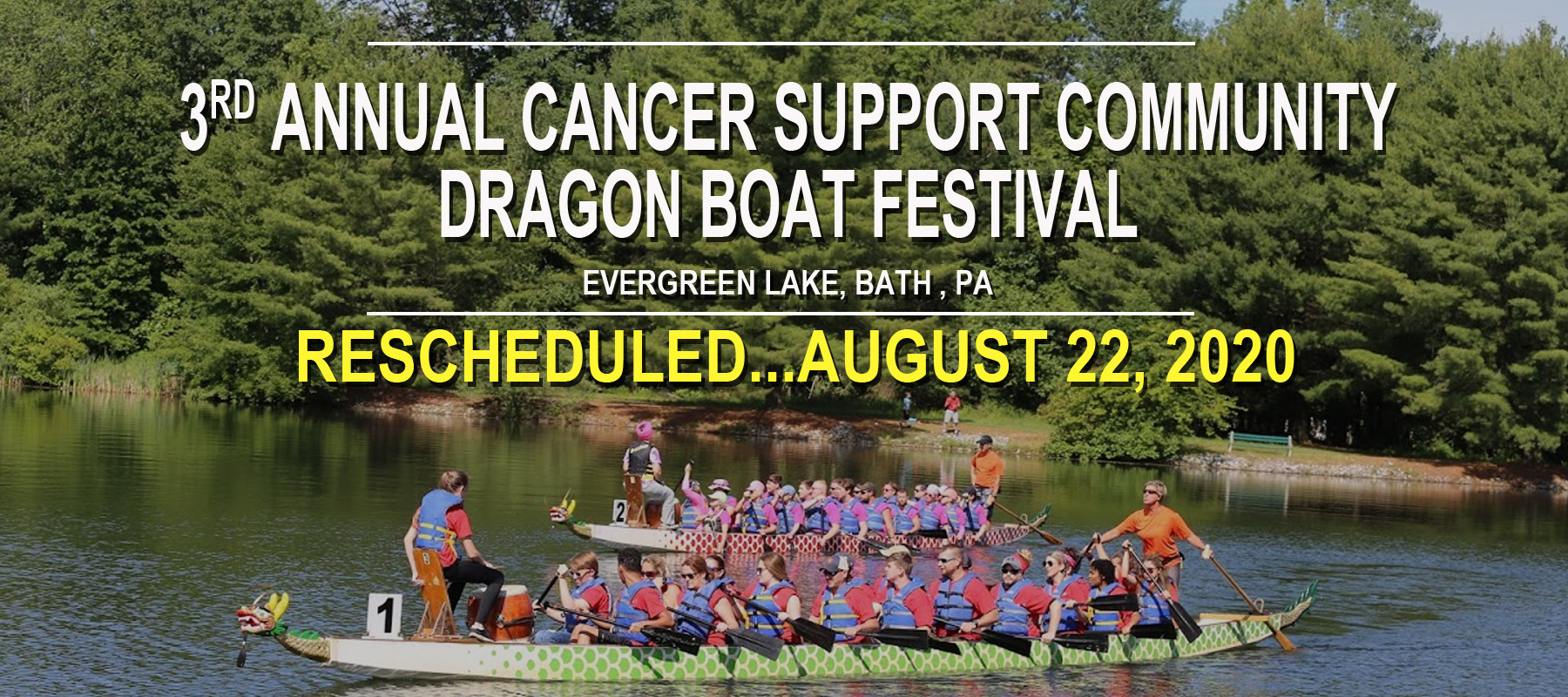 ---
Healthy Cooking
We need a taste of spring—no matter where we are or how cold it is. So we're making this faux-picnic meal:
---
Supporters, Thank You for Helping Us Complete Our Mission:
to ensure that all people impacted by cancer are empowered by knowledge, strengthened by action, and sustained by community. We help people affected by cancer actively engage in their health care, connect with others, reduce stress and isolation, and restore hope for a better quality of life.
Andy Derr Foundation for Kidney Cancer Research
Boutique At The Rink
Cancer Treatment Centers of America
Christ's Church at Lowhill
DeSales University
Donald B. and Dorothy L. Stabler Foundation
Fragrance Manufacturing, Inc.
Gab and Mucks Pubs, Inc.
Greater Lehigh Valley Realtors
Grimco Charitable Fund
Hokendauqua Fire Company
John Yurconic Agency
J's Run
K. Shan Performance LLC
Keystone Savings Foundation
Koch 33 Toyota
Lehigh Valley Community Foundation
Lehigh Valley Aging in Place

Lehigh Valley Business Coalition on Healthcare
Leona Gruber Charitable Trust
Liberty Girls Volleyball
Mountain Man Beard Products
Pancreatic Cancer Cure Foundation
Pearly Baker's Ale House
Pennsylvania Dermatology Partners
Phoebe Ministries
Ross J. Born Family Charitable Trust
Roth Law Firm
Saucon Valley Country Club Women Golfers
Stauffer Insurance Group
Sylvia Perkin Perpetual Charitable Trust
The Century Fund
The Charles Hoch Foundation
The Fleming Foundation
The Vollrath Foundation
Trumbower Hospital Foundation, Inc.
Trinity Episcopal Church
Individual Supporters During the Month of April
This list includes all donors from April 1 – 28, 2020.
James D. Bristol

Danyelle Barrino

Joy Dominic

Larry Dull

Barbara Jaindl

Arnold and Barbara Janofsky

Elizabeth Klacik

Sheri Leo

Kate Mclaughlin

Kathy Moyer

Drake Nester

Peter Oswald

April Poretta

Antoinette Puia

Michael Schlossberg

Lee Sebastionelli

Johanna Torres
---